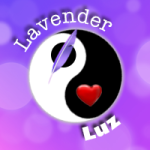 Lori writes twice-weekly on her own blog, LavenderLuz.com
What does "'real" mean? My daughter utters those dreaded words.
"What if I weren't adopted?" I abide with my daughter while she wonders.
Hotel Rwanda and open adoption parenting: extraordinary = extra + ordinary.
How I embraced open adoption: Is "Just embrace" what comes after "Just adopt"?
Head and heart: how open adoption has changed me.
Bloom where you're planted: tribute to my stubborn children.
The Family Toes: My first day as a mom, I feel like a fraud. Clearly there has been a mistake.
On DNA: Nature? or Nurture?
20 questions to ask when choosing an adoption agency: In the long run, your criteria should not be just how long and how much. The other factors you'll need to consider.
Lori has written articles about adoption and parenting for many publications.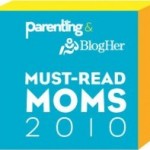 .
Parenting magazine named Lori a Top 10 Must-Read Mom.
.
.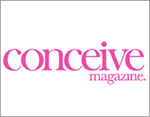 .
Conceive magazine named Lori a Top 10 Must-Read Mom To-Be.
.
Adoptive Families magazine has published several articles by Lori:
Returning to the Well: why it serves both my daughter and me when she spends time with Crystal.
Reunion in Open Adoption: bringing my daughter's first dad into our lives for the first time.
Maternal Instincts: I worried that my daughter's birth mother was more of a mom than I'd ever be. She was the one who helped me see otherwise.
Tips for Writing the Family Profile: Eight profile tips that can help reduce your wait.

.
Lori is the Open Adoption Examiner.
.
.

Lori appears on the list of 101 Best Adoption, Loss and Infertility Bloggers at Grown in My Heart.
.
.
.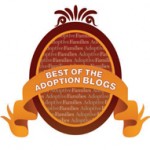 Lori was named to the Adoptive Families list of Top Adoption Blogs.
.
..
.
Lori writes twice monthly at Mile High Mamas.com, a Denver Post site.
.

.
In real life, Lori rarely refers to herself in the third person.
.